Save Money By Using Cloth Nappies
Your motivation for wanting to use cloth nappies may be purely environmental, however many parents are also moving towards reusable options to save money. In fact, a recent Census conducted by The Nappy Gurus found money saving to be a motivation for 63% of the respondents using reusable nappies¹.
It is no secret that disposable nappies are a big financial commitment. For at least 2.5 years, you will be adding a pack or two of nappies to your weekly shop, and £5 here or £10 there can really add up.
By the time your child is out of nappies, you will have spent over £1200 in single use nappies, bags and wipes². With nothing to show for it.
Disposable nappies also incur a cost to the tax paying public. For every £1 spent on disposables, it costs the British taxpayer 10p to dispose of them. This is the reason that many councils have introduced Real Nappy Incentive Schemes, to encourage people to make the switch to reusable nappy options. Over a period of 4 years, 9 Local Authorities in London collectively saved £321k in waste costs as a direct result of the incentive vouchers they offered ³
Reusable Nappies- What is the Cost?
A 2020 Census conducted by The Nappy Gurus found that 68% of cloth nappy parents had spent under £300 in total for their reusable nappies and accessories.¹
For the interest of these calculations we have include reusable wipes. We are finding that even parents who are using disposable nappies are opting for reusable wipes- and if you are using reusable nappies anyway, they are a no-brainer. You can find out more about reusable wipes here.
So lets take a look at the realistic costs in more detail: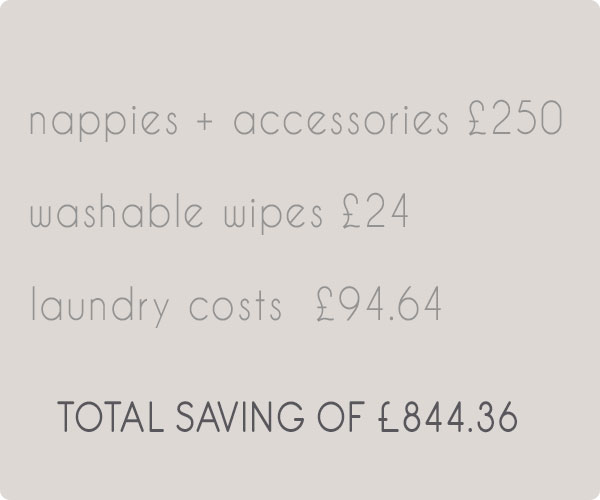 The Census found that only 16% of cloth nappy parents used disposable liners all of the time. But if you did want to use liners, here is a reflected cost analysis: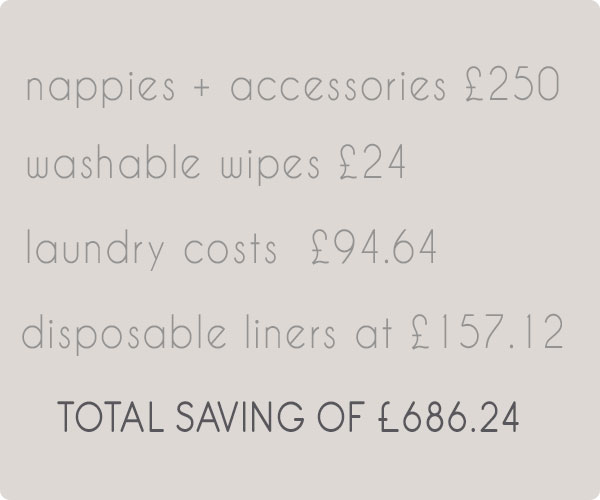 Of course, truly phenomenal savings come when families go on to have further children. Providing the nappies have been correctly cared for, you can go on to use those nappies again, and again with future babies. When considering this as an option, it is worth thinking about the durability factor of nappy fastenings. Nappies that fasten with snaps do usually have a longer lifespan than those that fasten with hook & loop closures.
To further increase your savings, do enquire with your local Council authority whether they have any real nappy voucher incentive schemes in place. Vouchers can be worth as much as £100 in some areas.
Check out our Budget Nappy Kit which, for just £115, will give you a great introduction to the world of cloth nappies, and then you can add to your 'stash' if and when you need to.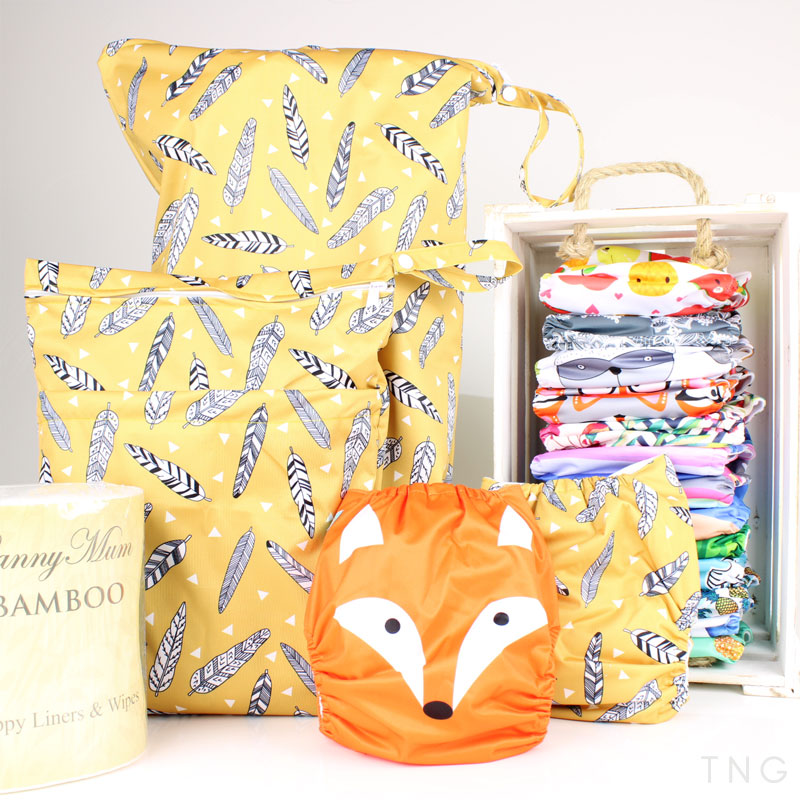 References:
¹ A Census survey was conducted by The Nappy Gurus in Sept 2020. There was a total of 3218 respondents who were cloth nappy using parents.
² Cost of disposable nappies taken from Whatprice.co.uk. Estimated 6083 nappies over 2.5 years. Disposable wipes at one pack per week at £2 per pack. Nappy Sacks at 89p per pack, for 40.5 packs.
³ Data provided by the Real Nappies for London campaign
Laundry costs were calculated by TNG, based on the following. For a standard wash, the weight of washing powder used is 100gsms, however a half dose is recommended when washing cloth nappies, so 50gsms calculates at 10p per wash. For 364 washes over 2.5 years, the cost incurred is £36.4 The average number of nappy washes is 2.8 per week, for 130 weeks, so 364 washes. At a washing temperate of 40°, the cost of electricity per wash is estimated at 16p per wash (Npower). For 364 washes over 2.5 years, the cost incurred is £58.24. All these factors considered, give a total cost of £94.64.