The Reusable Nappy Awards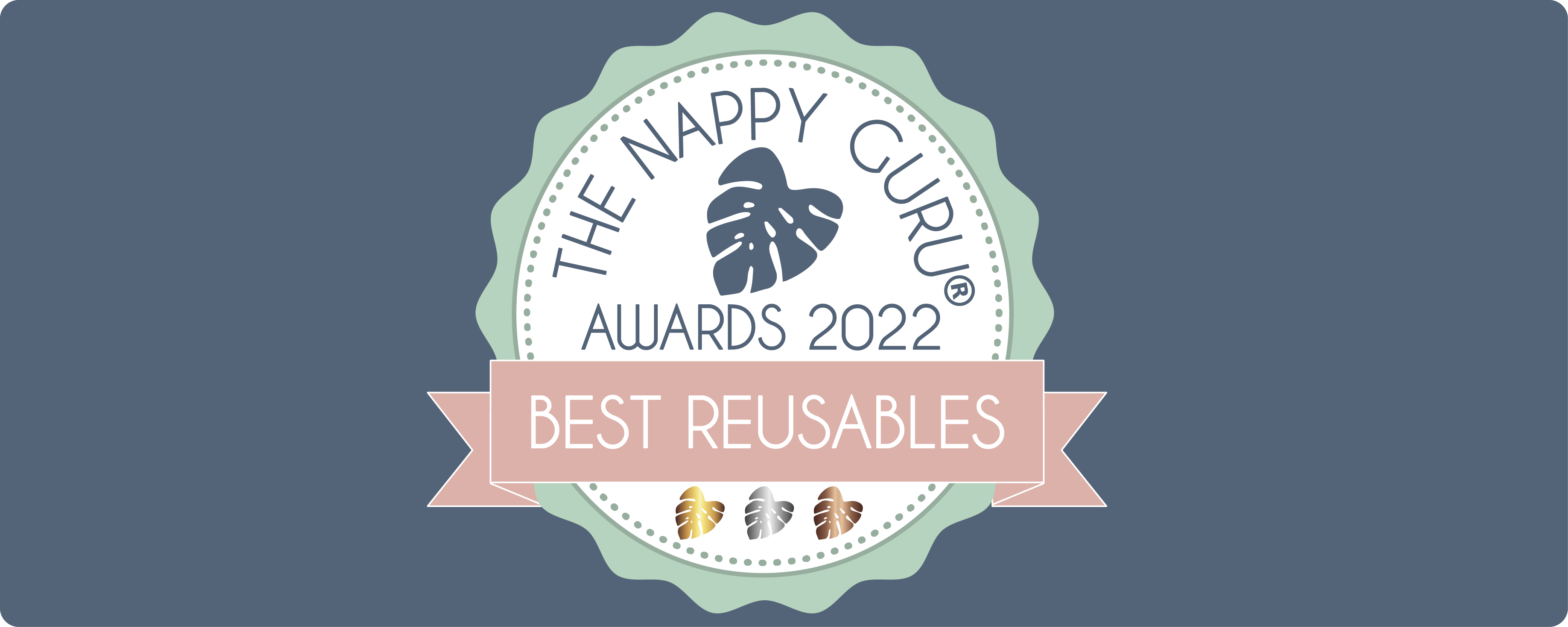 Here at The Nappy Gurus, we have the reputation of providing honest, impartial, and trusted advice when it comes to reusable nappies. We pride ourselves on supplying you with all the support and guidance you need to make an informed choice on the best reusable nappies to suit your needs. Our expert Nappy Guru® team have generations of experience of testing, using and reviewing reusable nappies, and if we don't love it, it simply does not make our shelves. It's that simple.
For Reusable Nappy Week 2022 we are hosting our first ever Reusable Nappy Awards! Our Nappy Gurus have carefully selected their shortlist based on the reliability, durability, ease of use and fit of the reusable nappies stocked here, and now we need YOU to select your winners!
By casting your vote, you can be entered to WIN one of two £100 vouchers, to spend here with us at The Nappy Gurus, or on our beautiful toy site The Kid Collective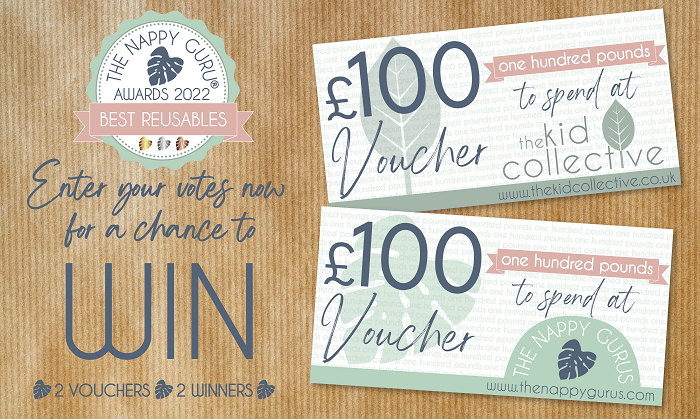 The Nappy Guru Awards close on 18th April so please place your entries before that date.
Our shortlist is as follows:

Close Newborn Nappy
Baba + Boo Newborn Nappy
Seedling Mini-Fit
Tots Bots Teenyfit

Baba + Boo One Size
Seedling Baby Multi-Fit
Close V2
Tots Bots Easyfit
Nipper Nappies
Pim Pam
Bambino Mio Supreme

Little Lamb Bamboo
Tots Bots Bamboozle
Reusabelles Fitted
Bells Bumz Hemp Fitted

Grovia
Close
Tots Bots
Baba + Boo
Muslinz
Seedling