We Talk To... Babymel
We've partnered with top rated changing bag brand, Babymel, this week to bring you all our top tips and tricks for getting out and about with your little ones! These changing bags are really well loved by our team and perfect for using with your reusable nappies too.
Tell us a little bit about your brand…
Hi! We are Babymel. An award-winning baby changing bag brand for modern parents. Our exclusive range of changing bags and accessories mean you don't have to compromise your style just because you've had a baby, whilst also making your day-to-day life as a parent a little bit easier. From eco materials to convertible straps and even pockets designed to dispense baby wipes - our bags are sure to become every parent's new best friend.
What makes a Babymel changing bag so unique?
Making parent-life easier is our goal. Becoming a parent can be a daunting and confusing time with everything you need to buy, that's why we've made choosing your changing bag simple. Firstly, it has to look good and we definitely have that covered. Our changing bags are so often commended for looking nothing like a changing bag - and we love to hear it! But don't worry, everything you need is still there. All our bags are lightweight, durable, comfortable to wear. They also come with all the bits and bobs you need including: a changing mat, insulation for bottles and stroller attachments. Add in water resistant materials, pockets galore and some ingenious features and you're ready for anything the day can throw at you.
We absolutely love your easy access wipe pouches, do all your bags have them?
We love it too! So handy for accessing wipes with ease, it's a must for anyone with a toddler for sure! Nearly all the bags in our eco collection have this awesome pocket!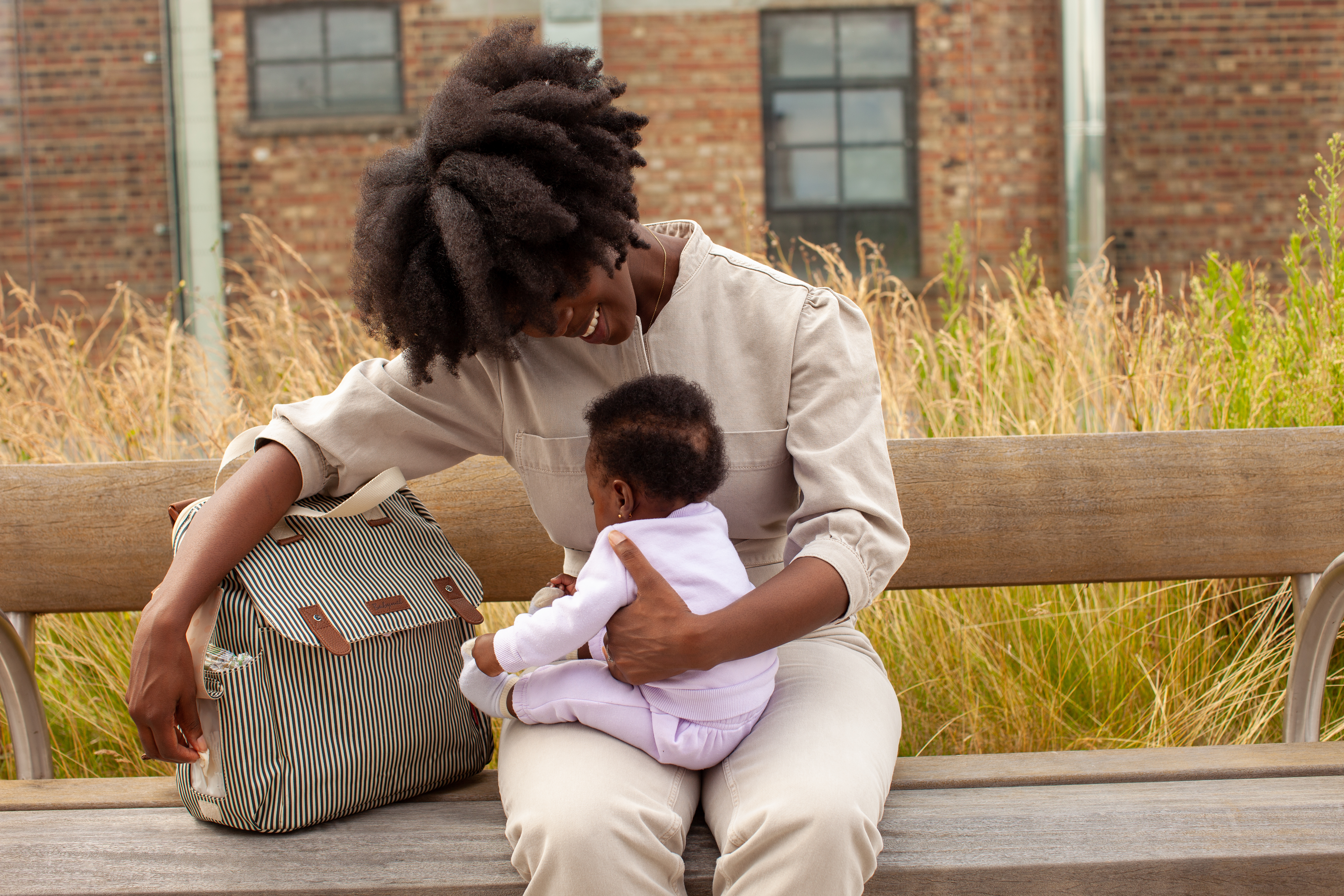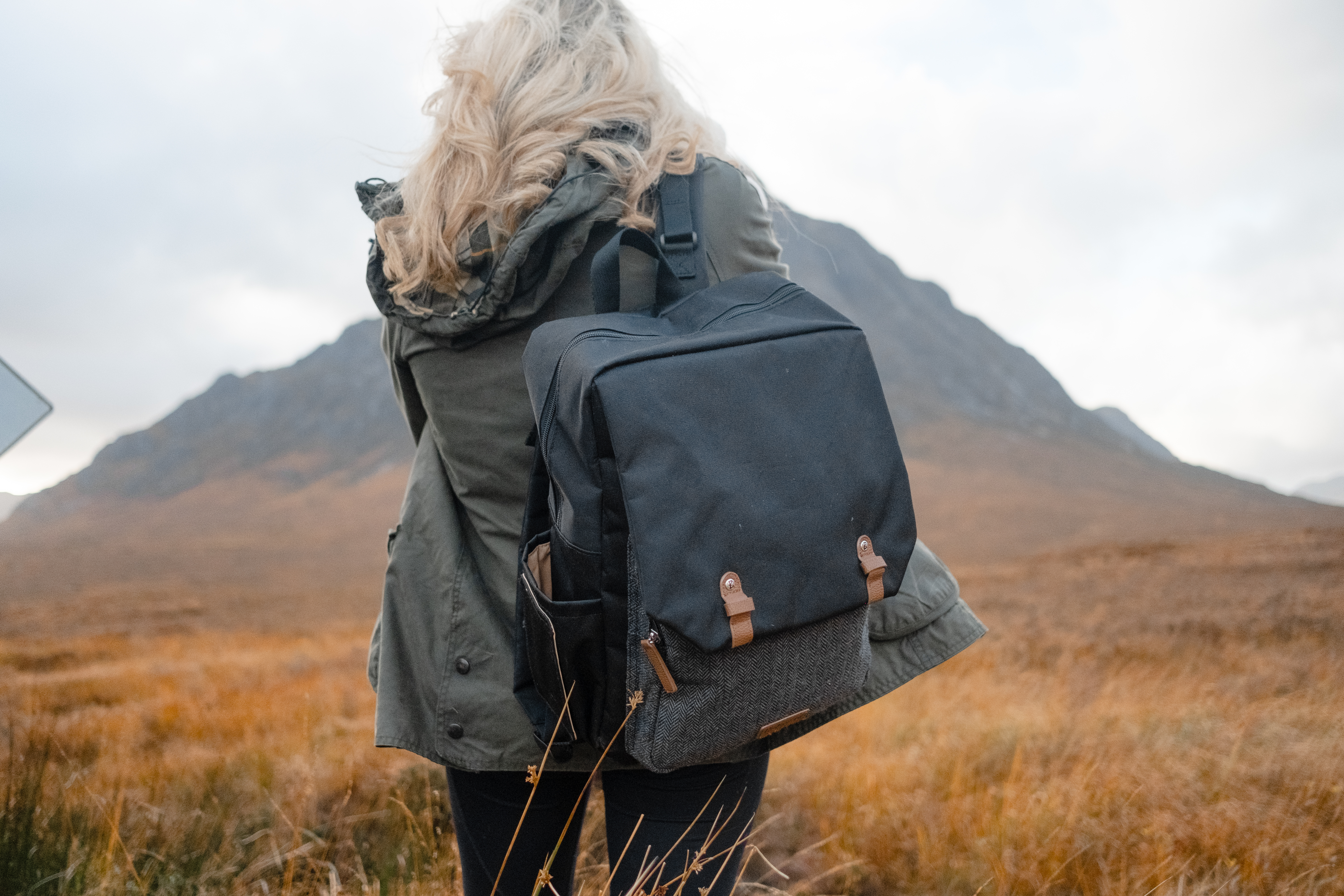 Can Babymel changing bags be used easily with reusable nappies and wipes?
Reusable wipes and nappies are a great way to help the environment and our bags can easily be used with them. With a plethora of pockets, you can store clean wipes and nappies and keep them within easy reach. While the spacious internal of our bags has plenty of space to keep a wet bag. The lining of our bags is also water and stain resistant, so it's quick and easy to clean in case of any spillages!
We know that changing bags are reusable, but do you have any eco friendly products?
Yes! Sustainability is a big focus for us so we encourage parents to look at eco friendly alternatives for when their baby arrives too. We are proud that more than half of the Babymel range is now made using recycled plastic bottles (RPET), preventing excess plastic in landfill or ending up in our oceans and we are continually resourcing materials and looking for better ways to reduce our environmental impact. We have also partnered with Ecologi who plant a tree for every purchase on babymel.com which is a great way to reduce our carbon footprint.
How do I choose the right changing bag for me?
Choosing a changing bag can actually be a really difficult decision but the two main things you need to look for are style and function. First of all you want a bag that you love because let's face it, this will be your ride or die for the next few years!
Here are some question to consider:
The look: Is it printed or plain / a bright colour or a neutral colour?
Will it just be me using the bag or will my partner be using it too?
Material: Sleek and stylish vegan leather or environmentally friendly eco?
Straps: Backpack or shoulder bag? (if you can't decide why not try a convertible bag?)
Is it big enough for all your needs? (eg. If you are having twins or have a baby and another child will it fit all their items)
Does it have lots of pockets and compartments to keep you organised?
What does the bag come with? (Or do you need to buy additional items to go with the bag?)

What do I do with my changing bag once my little one is out of nappies?
This is completely up to you! We have found that most parents continue to use their bag for years to come even when not using as a changing bag - they're really great day-to-day bags and double up perfectly as a gym or work bag, thanks to the spacious internals and lightweight designs. If you have decided you no longer have a use for your bag we would ask you to donate it to a friend or charity shop to help out another parent in need.
Do you have any tips or tricks for packing my changing bag?
Babymel bags are designed to help make packing your bag easy. With lots of external pockets for your items you might need to get in a rush (phone, keys etc…) as well as larger pockets for your changing mat and some nappies. Inside you'll find a bright internal so everything is easy to spot. Plus, yet more pockets to help keep everything in its place. We recommend making sure the weight is evenly distributed - especially for backpack wearers, and heavier items are kept at the bottom of the bag as this makes your bag more comfortable to wear, and puts less strain on your shoulder and back.