Baba + Boo
As part of The Great Big Nappy Census 2022, we wanted to get a closer look into some of our sponsoring brands and find out more about the faces and inspirations behind them.
Baba + Boo are one of our most well-loved reusable nappy brands here at The Nappy Gurus. We have been working with them for over 13 years and we are in love with the passions and motivations behind the brand. We spoke to Eve, founder of Baba + Boo, to find out more.
Tell us a little about Baba + Boo! Who are you and what makes you unique?
Baba+Boo is just about to become a teenager! We have been making our nappies for 13 years and still love doing what we do all these years later. It is the greatest privilege packing our nappies and sending them onto their new little bums. I'm not sure if it makes us unique but something we are passionate about is keeping reusable nappies simple. It's a drum we bang all the time. We give simple advice because small steps really do help to change the world.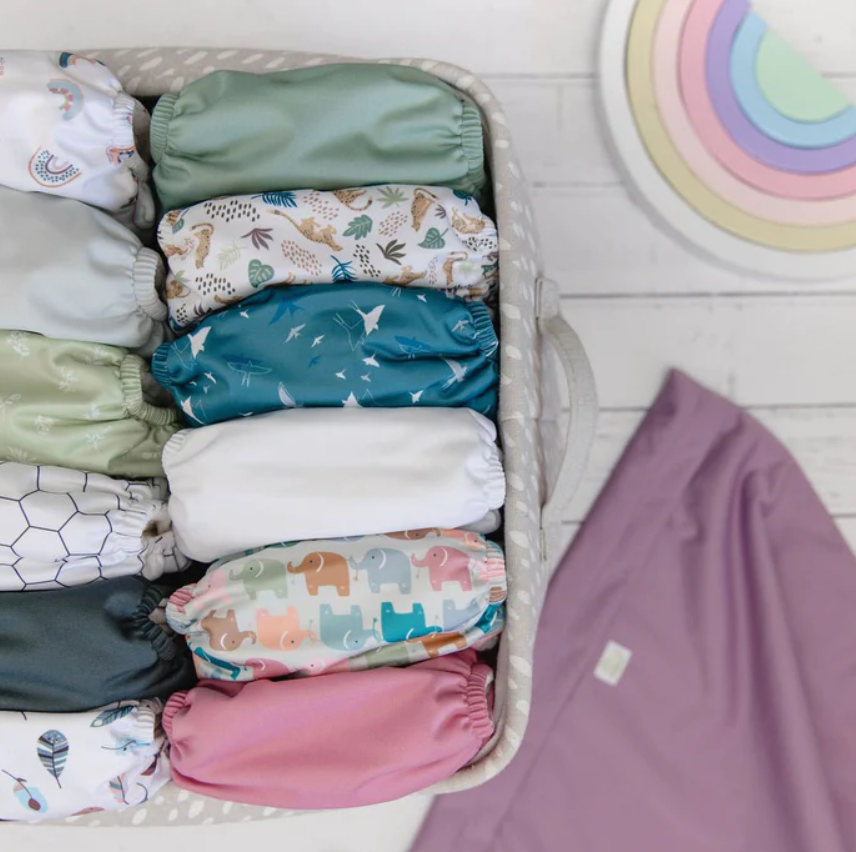 What was the inspiration for you behind starting the company?
My children. The business is named after their nicknames when they were babies. The inspiration came from a few different places. I was made redundant when I was on maternity leave and I really wanted to stay at home with my babies. I had started using reusable nappies on my daughter to save money and loved them. I decided to combine my newfound passion for cloth nappies and help other mums like me to get started with them. I never imagined I would be here now still as passionate about them as ever.
We know you have a story to every single print but which ones are your favourite and what is the story behind them?
Oh I love this question! This might actually be our USP - that every one of our nappies has a story. I could spend hours going through each one. One of my all time favourites is Moonshine. I wrote a blog about it if you wanted to read about it in its entirety but in a nutshell, it is about the gift of a mother's hindsight and passing that down to new mums. One mum gave me the gift of her hindsight with sleepless nights and I started to treasure those moon-filled nights with my son. I used to tell him I loved him to the moon and back every night as I fed him. Then when he started to talk, he said 'a moon, Mama'. His way of telling me he loved me to the moon and back. That hindsight gave me one of my most treasured memories and I wanted to capture it in a nappy. I always say that our nappies are not just nappies. They are stories and reminders of moments too.
Another one is Wildflowers. This inspired our Go Slow collection. When I was out walking to the shops or school with my daughter, she always stopped to smell the flowers, inspect the bees and listen to birdsong. You miss so much if we forget to look through their eyes. Wildflowers is one of my favourite prints and is a gentle reminder to go slow.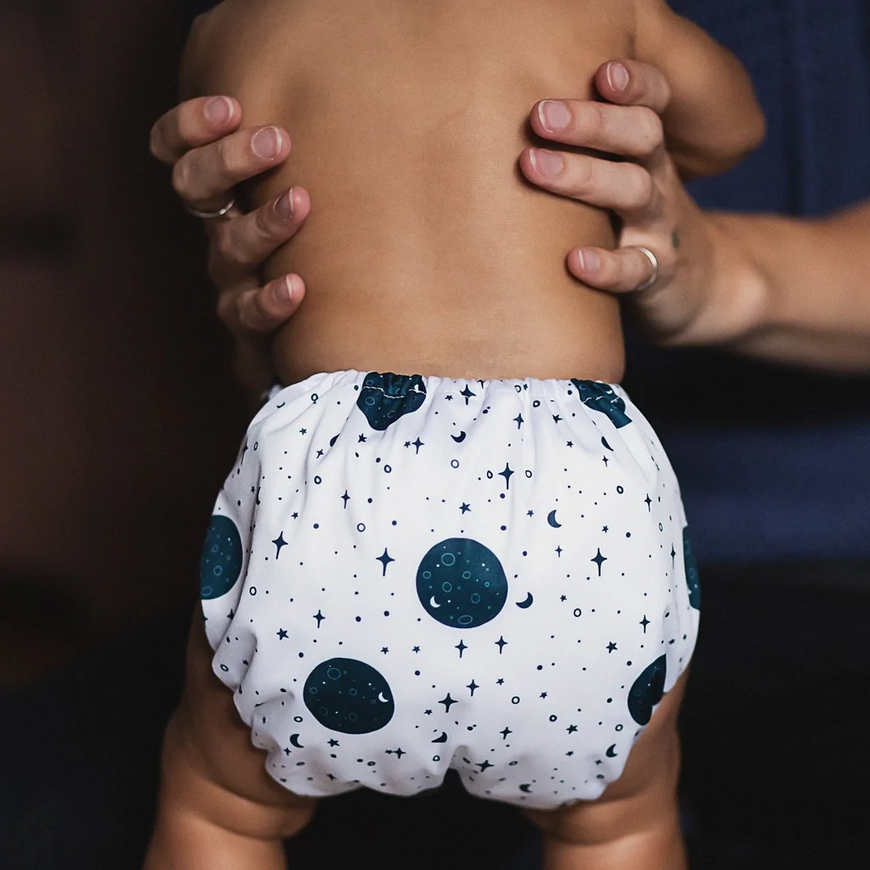 Looking back over the last few years, what have been the biggest challenges for you as a business?
Juggling my passion for my business and my love of being around for every moment with the children has always been a struggle. My mum juggled 3 jobs but I remember her as always being there and that is what I wanted for my children. She made it look easy and I have another level of respect and awe for her skills!
Lockdown was hard on so many levels, as it was for everyone. This is paradoxical because we reached more parents than we could have dreamed of. But it was so hard to manage with all our team at home with their children keeping safe and hundreds of orders to pack every day. The most important thing I always keep in mind with challenging times is that they make you stronger if you take the lessons that they give you.
What would be your best piece of advice to someone who is wanting to start on reusable nappies?
It's not all or nothing. We see and hear from parents who think they have this big decision to make about if to use reusable nappies and they are amazed that they can take it one step at a time. Which is the case for every sustainable switch. We need lots of parents making lots of small steps. They are the ripples that create change.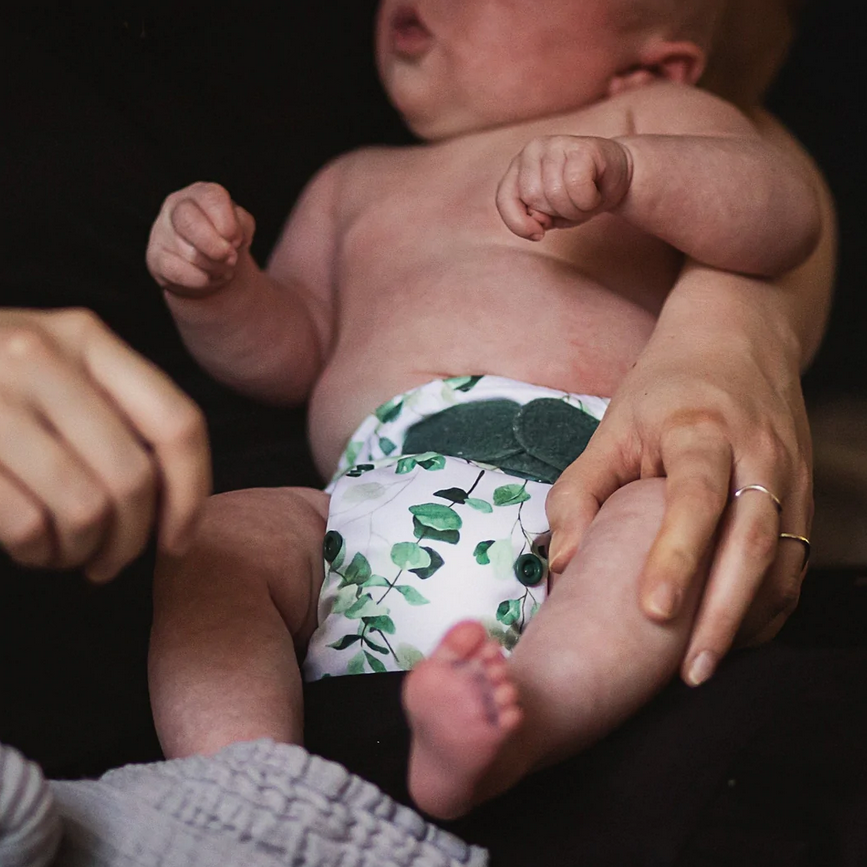 We're currently asking parents all about their nappy choices as part of The Great Big Nappy Census. Can you tell us a little about your reusable nappy journey? What were the biggest challenges and benefits for you?
I LOVED using cloth nappies on my daughter. She is 13 now and I still miss them. I love it when we launch a new collection and we do all the wash testing. I love washing them and putting them on the line. I started using them to save money and one of the reasons I wanted to start making them myself is because I didn't see the prints I wanted. I wanted to match her outfits.
I didn't really have any challenges with them. They worked from day one and she was a little dot and never got off the middle rise or needed any additional boosters. I was always scared to use them at night though for some reason. My son didn't sleep and they shared a bedroom, so I didn't want any extra issues in the night. One time I went out on a rare occasion and my husband put a reusable on her at bedtime. I was amazed when I went to her in the morning and there was no leaking. So that was us going full-time. By accident!