The 6 R's of Sustainabilty and why Recycling isn't the answer.
Thursday, 6 February 2020 | Ruth TNG
You've come back for more? This is good.
I've been looking into the 6 R's of Sustainability…
Refuse, Rethink, Reduce, Reuse, Repair, Recycle; recycle being the last option.
This is quite an interesting concept. If a product cannot be Reused, Repaired, Rebuilt, Refurbished, Resold, Recycled or composted, it should be Restricted, Redesigned, or Removed from production.
But is recycling really the answer, I think not!
There is not one recyclable plastic product that can be infinitely recycled (unlike glass or metal), meaning it still ends up as a waste product sitting in landfill. A single water bottle will remain on the planet for 700 years or more, and even then, it will still exist as some form of microplastic.
More worryingly, plastic is still manufactured from crude oil, often obtained by methods of such as fracking – one of the most environmentally damaging processes in existence.
Not to mention the carbon footprint of recycling the plastic product multiple times; and yet…. The items still end up in landfill.
Recycling isn't the answer, production is!
The responsibility of the devastating impact these single-use plastics are having on our environment lies with the government. They need to turn their focus on stopping the production entirely. Whilst they have promised to reduce plastic waste by at least 50% by 2025, this target could quite easily be moved, which is most likely going to happen at some point and it still does nothing to drive a nationwide shift to reusable, refillables and package-free solutions so desperately needed in the face of a plastic pollution crisis.
Whilst some manufacturers are slowly cottoning on to the fact that alternatives such as glass or metal are fast becoming the preferred material, movement is still very slow. For example, why can we still buy Coca Cola in plastic bottles? Especially when facts exist such as 80% of plastic bottles are never recycled (but does that even matter, given there is no (throw) away!)

Coco-Cola recently said "it won't ban plastic bottles because its customers still want to use them." Citing customer demand, a Coca-Cola executive told the BBC at the World Economic Forum's annual meeting in Davos, Switzerland, that the company would "keep using single-use plastic bottles."
This shocking statement and cconcerning attitude is why these companies should be held accountable and forced to reduce and remove their plastic production, especially when they have a better alternative - such as the metal cans, or even reproducing the glass bottles that once were.

Given manufacturers are slow on the uptake, this offers a chance for new opportunities to rise, going back to how things used to be done and referring to the 6 R's of sustainability.
Progress and Initiatives
Leading us to the ever-increasing nationwide initiative that is refill stores. You rock up with your containers and reusable bags and they will fill it with whatever you need; pasta, rice, spices and herbs, dried fruit, nuts and even washing-up liquid, and shampoo and conditioner. Thus reducing the amount of items you have to purchase in plastic. People are preferring this more 'old-fashioned' style of shopping, also opting to go to the butcher or fishmonger with their own containers and using local markets for fresh produce.
Speaking of refill stores, today myself and The Nappy Gurus Director Laura, visited a local new set-up in Market Harborough - the Market Harborough Eco Village. Headed up by Beth and Beth (you read that correctly) of Refill Revolution (a well-known, local market refill pop-up), the Eco Village is an amazing space of everything environmentally friendly; including a fresh veg stall, an ethical pet shop, and an array of small market style stalls, including coffee (so good!), cakes, plants, ethical children's clothes, indian street food, The Crafty Baker, and also a fresh milk machine where you can fill up a glass bottle with milk and return for more using the same glass bottle. Down the middle of the room are long benches for people to sit and have a natter about all things Eco.

The whole ethos of the place is to be ethical and eco-friendly in every way possible; even down to the community compost corner, where they have a variety of different composters that will take any form of waste from the eco-villagers, they also plan to use this to help educate locals on how to composte.

I enjoyed the buzzing and friendly vibe, that leaves me wanting to go back with my containers, fresh produce bags, and my reusable coffee cup for a coffee or two.
Moving on to the Reuse, Repair element of the 6 R's of Sustainability, if you look around your area there are several initiatives popping up. For example, here in Leicestershire we have 'Hackspace' - this is a voluntary led scheme where the community can go to skill-share and learn new things – such as how to fix a broken printer or how to use a bandsaw.
Over the past couple of years, I've noticed people are more willing to gift things for free if they no longer need them or search for second-hand products rather than buying new. Locally there are a few facebook groups where this takes place. I have gifted several items myself and received many items in return, saving these items from landfill and saving myself and others money.
The idea that people must have everything from new and not second-hand is changing and people are shopping more ethically.
I've also noticed, how much a sense of community is created during these initiatives, again 'how it used to be'. A caring, sharing and compassionate community, "building a better future, for future generations".
I urge you to research your local area initiatives and make one small change this month.
Ruth x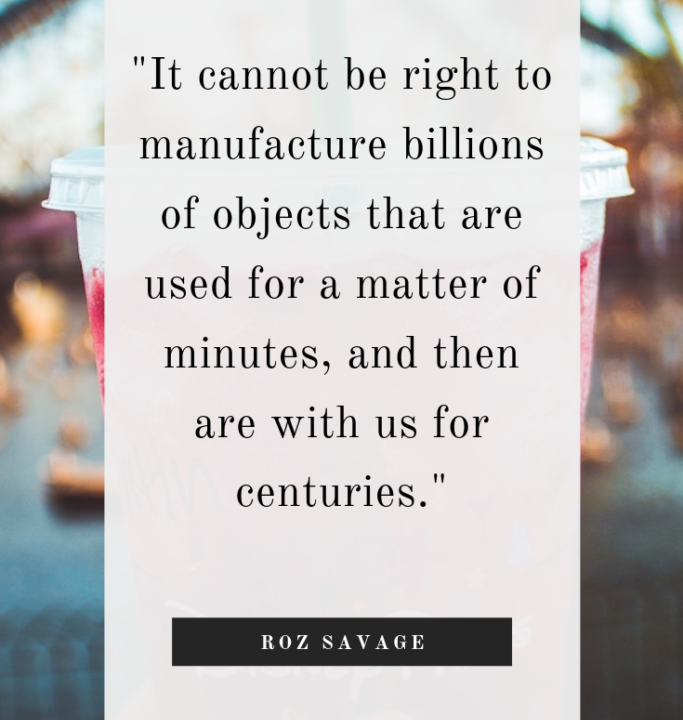 If you wish to contact Ruth about anything relating to the journal, please do so on ruth@thenappygurus.com